Welcome to Passmaster
Intensive
Driving Lesson Intensive Course
At Passmaster Intensive we concentrate on giving you a concerted
period of driving tuition to give you the best chance to pass your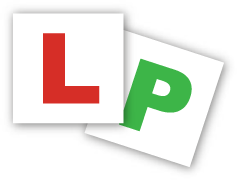 driving test. You can compress your driving instruction
into an intensive training week or intensive day to day instruction.
How long should it take to gain pass standard?
Please check on article by chief driving examiner
for the UK under the How long should it take tab.
We offer:
Driving lessons and instruction 7 days per week
Dual control car
Half day - Full day courses
Weekend driving courses Weekly driving courses
Driving lessons from £18.00 to £20.00 per hour
Inexpensive local accommodation with reduced rates for partners
Test preparation with mock tests and explanation.

You are the customer and we will try to accommodate your requirements, so just ask.
If you have taken your test and failed the most valuable source of information is the Test Report Form (Green form). Together we can analyze the minor and major faults, concentrate on the weaknesses and polish the strengths. In most cases it will no take long to come up to standard, once the faults have been analyzed, explained and remedied.
Where you live
Passmaster Intensive is based close to Minehead in Somerset but we will happily arrange accommodation locally for learner drivers from further afield. This is the ideal location to start your driver training - traffic levels vary from very quiet on country roads to the more busy town driving in Minehead, Bridgwater, Taunton or Wellington. Training will be given over the Taunton test area, with the intension that you will take your test in that area.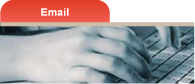 Use the form to send us an email
here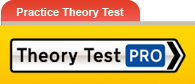 Practice Theory Test
Click here to practice theory test questions online.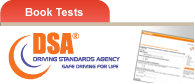 Theory Test
Click here to book your theory test.
Practical Test
Click here to book your practical test.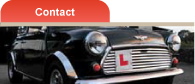 Cliff Barber
Myrtle Cottage
Carhampton
Minehead
Somerset
TA2 6NQ

Telephone:
01643 821 242