Learner Driving Practice
Driving a car is a complex task. Practice should be gained over a variety of driving conditions, and over a sustained period of time. Research shows that drivers who receive a lot of practice during the learner phase are less likely to be involved in an accident after passing their test. With our personalised lessons, tailored to your exact level of competence, you will steadily acquire excellent driving skills at a pace that suits you. You will also gain from the underpinning driving practice. In this way, your driving skills will stay with you forever.
Researchers suggest that it takes at least 40 hours of supervised driving practice for a learner to be able to put together automatically all of the skills needed to be a safe driver - this will reduce their risk of an accident in their first year by about one third. We offer you the chance to obtain this practice in our one-week's intensive course
How?
First we find an available and mutually agreed test date.
We book the test
We agree a timetable for your lessons leading up to that date, in half day, daily or weeklong blocks.
Intensive Driving Course
One of the routes worth considering is to book, say, 20 hours over two/three days/weekend. Return home for practice with parents, siblings, partners or friends to practice and polish the skills learned. Book the test and return with time available to polish your skills for the test. However the extra hours practice at home will assist in making the candidate a more experienced and rounded driver, achieving a higher standard of driving skills before the test.
I do not believe, with proper instruction, and good communication that bad habits can be irrevocably taught. So go out and gain the valuable driving time and experience. We are a phone call or e mail away from answering your day to day questions & do not argue just ring!
As we are based in the West Country our prices, including accommodation, for the intensive training are probably similar, if not cheaper, than in more urban areas.
Waiting times for exams are shorter in our area than many more densely populated areas.
The training is more rounded, as you will experience urban, country and inter town (A road) driving.
It is intended that the same instructor will coach you for the duration of your training.
Depending on previous training experience we will discuss how many hours you will need. There is no problem with complete novices.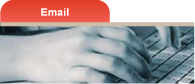 Use the form to send us an email
here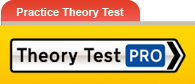 Practice Theory Test
Click here to practice theory test questions online.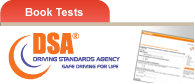 Theory Test
Click here to book your theory test.
Practical Test
Click here to book your practical test.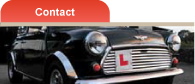 Cliff Barber
Myrtle Cottage
Carhampton
Minehead
Somerset
TA2 6NQ

Telephone:
01643 821 242