Theory &

HP Tests

The theory test is a 60-minute test of 50 randomly-selected questions from the Driving Standards Authority (DSA) questions bank. Candidates must gain 45 correct answers to pass this section. The test is taken at the local test centre with touch-screen multiple-choice questions. These questions are formatted in a similar manner to those found on "Who wants to be a millionaire"

To start there will be discussion of the types of question and the reasoning behind them, i.e. road procedures, traffic signs, driving test questions etc. and the procedure.

Students will then answer the actual questions via a touch-screen from the DSA's web site; exactly as candidates will during the theory test.

Candidates will find that they will know many of the answers just from being in a vehicle from time to time. There will be areas were students will have little or no knowledge or, as in Millionaire, two answers are very similar but the difference is significant. At present many candidates simply learn the questions and answers by rote. We prefer that candidates understand what makes a correct answer thus giving a greater chance of success and helping produce a safer more responsible driver. We achieve this by discussion of answers and practice.
Link
Driving theory test questions for Car & motorcycle, 1200+ official DSA online questions Pass your driving theory test, 250+ free theory test online questions. Hazard Perception test Video Clips. See

Theory Test

Sixty five per cent of candidates who passed their practical test said that they had some practice with friends or relations, with females slightly more likely to report having no practice. For those who did have practice, over half had practice for 15 hours or less. Eleven per cent of males who passed their test had previously ridden a motorcycle. One interesting & and somewhat disturbing finding is that one in eight of those who passed the test said they had never driven in the dark before they took their test (see table). For those taking their first test (whether or not they passed it) this figure rose to one in six.
Accidents
We have taken an early look at the type of accidents novice drivers have (there will be much more to come on this). Most accidents were relatively minor, involving no injury, and most were described as being bumps or scrapes.

On average almost one in five of the respondents had at least one accident in the first six months after passing their test and 70% had experienced a 'near miss' (i.e. a situation where they had the impression of only just avoiding an accident) at least once. Of those who had an accident in their first six months of driving almost three quarters admitted that this had been partly or wholly their own fault.

In their second year of driving almost one in six had an accident (this actually represents a more than 50% reduction from the first period which was only six months) and 75% experienced a 'near miss'. Of those who had an accident in their second year of driving half claimed that their accidents were not their fault at all.
Hazard perception test
Early indications on the impact of the introduction of hazard perception testing into the theory test suggest that learners now spend more time in preparation for the theory test (up from 13 hours to 21 hours on average). Most learners studied for the theory test on their own, with only around 10% studying with their instructor.

Final analysis
Once the data collection is completed, later this year, the team will be able to complete their analysis and consider their findings. Without the support of DSA examiners, driving instructors and their pupils, this major study would not have been possible.

By Trevor Wedge Chief Driving Examiner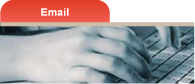 Use the form to send us an email
here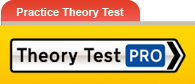 Practice Theory Test
Click here to practice theory test questions online.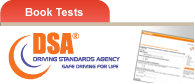 Theory Test
Click here to book your theory test.
Practical Test
Click here to book your practical test.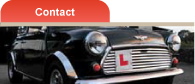 Cliff Barber
Myrtle Cottage
Carhampton
Minehead
Somerset
TA2 6NQ

Telephone:
01643 821 242