Fleet Driver

Training
Advanced driver training and fleet driver training for company vehicle drivers.
Protect your company now. The Corporate Manslaughter Bill became law on the 6th April 2008.

2008 represents a significant step in the evolution of Fleet Training and Road Safety. In reality it is the culmination of numerous steps over the years. The Corporate Manslaughter legislation received Royal assent in March 2007. It is a government response to disasters such as the Piper Alpha, Hatfield and Paddington.
How does this involve transport managers, directors and business owners?
The requirements apply whether employees are true company vehicle drivers or part of the grey fleet drivers & employees driving their own vehicles under an expenses arrangement. The Act reinforces the obligation on a company to comply with existing Health and Safety legislation. Plus Richard Dykes Task Group findings & Health and Safety Executive "Management of Work Related Road Safety" guidelines.
Investigation of Road Death Manual, in the fleet section of the Association of Chief Police officers.

The new Act combines the above obligation on a company to comply with existing health and safety legislation in tackling employers whose drivers are involved in fatal accidents on the road. It will prevent the managers and directors walking away from disasters like Paddington and Hatfield but will also apply to employers who have allowed employees to drive on the companies behalf without due care and attention to their driving ability.
What will be the consequences?
After the unsuccessful prosecution, under the old common law of manslaughter, connected to the Hatfield rail crash, imprisonment is unlikely it is the company that will be prosecuted. Thus my reading of the situation is that the courts will impose fines on companies if attention to health and safety has not been followed or has been compromised.
Solution
Assess the risk with a formal risk assessment that is recorded in writing.
Put in place measures to manage and minimise the risk. This will mean demonstrating from the managing director down that driving skills have been assessed and noted.
An audit trail must be capable of scrutiny proving the company is actually implementing health and safety rather than just paying lip service.
Where do we fit?
1. We appreciate the cost of employing people and will fit our training to suit your companies needs including coping with shift workers and weekend employees thus reducing your outlay.
2. We will also tailor the training to your company so as not to be intrusive.
3. You will receive within five working days of assessment, a completed template form of the driver's competence. In the event of a dangerous driver we would want the authority to refuse permission to drive a company vehicle immediately. We would not wield this as a weapon and in most cases identify areas of weakness and return to check on CPD at a later date.
4. Our Fleet Driver Trainers are experts in road safety. Statistics show 1 in 3 road accidents involve company vehicles. We have senior advanced drivers some ex police pursuit drivers to carry out fleet training. The course structure would include all the below but structured in such a way as to suit your company.
Presentation discussing occupational road safety. ( Could be presented in a class environment or individually in car)

Driving licence check

Eyesight check

Full vehicle check procedure. Can employees indentify faults?

Recap on the key objectives for the training session

An initial driving session to benchmark the current driving standard and identify any serious faults

The Fleet Trainer may demonstrate a drive with full commentary. (I go out with the former police drivers
as it is an eye opening experience of how good driving under pressure can be!)
The employee will then be coached as they drive for the remainder of the session. The emphasis will be to
reduce and remedy the identified risks observed during the initial drive. Defensive driving will be discussed.

A full debrief on the objectives achieved and what aspects of driving need more development

The follow up written report for the company records.
Any Good Points?
Yes, this legislation does have some advantages:
I have spoken to the Inland Revenue and they say it is tax deductable. Dependant on the company it may be a percentage or completely tax deductable. Contact them and confirm for your particular company.
Norwich Union and AIG said they would consider insurance reductions if staff are fleet trained.
Reduced maintenance and repair costs to your company vehicles.
Reduction of company driver related accidents.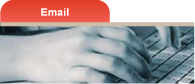 Use the form to send us an email
here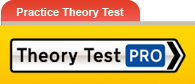 Practice Theory Test
Click here to practice theory test questions online.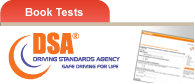 Theory Test
Click here to book your theory test.
Practical Test
Click here to book your practical test.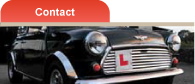 Cliff Barber
Myrtle Cottage
Carhampton
Minehead
Somerset
TA2 6NQ

Telephone:
01643 821 242